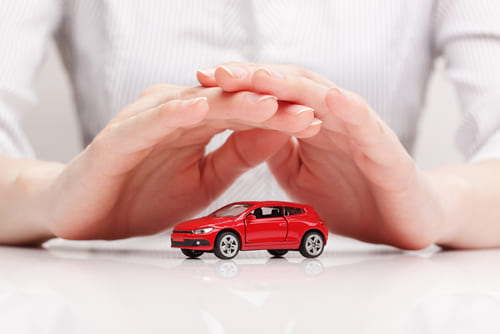 Why we recommend it: Excelled in keeping customers satisfied with their service and offers specialty coverages.
Auto-Owners has some special offerings that are a bit less common among other carriers. Included in the add-on Personal Automobile Plus Package are 10 benefits, such as identity theft protection, cell phone replacement and the re-keying of locks. Another special coverage you can buy is diminished value, which helps mitigate depreciation in your car's value after an accident. Under its "collision advantage" plan, Auto-Owners will waive the collision deductible if you're in an accident with another car insured by the company. If you also have a home insurance policy with Auto-Owners and both your house and vehicle are damaged in the same event, your auto deductible will be waived if less than your personal property deductible. If it's higher it will be reduced by that amount.
Feedback from surveyed customers:
"Claims service and price are great." –Michigan, age 46
"The company is very people-oriented, with concern for the customer's needs. If discounts are available, you will be informed and any savings will be offered to you." –Georgia, age 55
"Been a satisfied customer for over 16 years." –Arizona, age 80
"Good benefits and easy claims process for the price." –South Carolina, age 68
Read the full Auto-Owners review for details and availability
Why we recommend it: Affordable price with lots of discounts, excellent rating for claims service.
Editors' pros and cons
Pros:
Great pricing for college-aged drivers, based on a rate analysis.
Among the cheapest rates after speeding violations and accident claims.
Four-star InsureScore for claims service.
Discounts beyond those for students, an app and perks that fit well with college-age demographic.
Cons:
Average customer service scores.
The majority (91%) of young drivers surveyed prefer to shop and buy coverage online and through mobile apps. In addition to good student and student away discounts, Progressive offers lots of price breaks for the tech-savvy – get a quote online to earn an average of 4% off, sign online to net an average 9% discount, and then you're qualified to get the paperless discount. If you're a safe driver who doesn't log many miles, Progressive's usage-based SnapShot plan can also save you money. Another benefit for cash-strapped college students is the PerkShare program. It provides special deals, discounts and offers on pet supplies, cabin and campground rentals, oil changes, moving vans, car rentals and more. You can also buy Mexico car insurance, coverage if you drive for Uber or Lyft and coverage for ATVs, JetSkis and snowmobiles. One more bonus: if you have collision coverage and your pet is injured in an auto accident, Progressive can cover your vet bills up to a specified limit.
Feedback from surveyed customers:
"I am completely happy." –Pennsylvania, age 27
"Progressive is very helpful at finding the best discounts for you, the actually value loyalty, they actually offer the best in customer service and have kept me loyal for 15 years." — Alabama, age 36
"I have been very happy over the years with the price and the automatic billing, as well as the discounts for paying all at once." –Illinois, age 33
Read the full Progressive review
Whey we recommend it: The Hartford, which has a partnership with the American Association of Retired Persons (AARP), specializes in selling insurance for older drivers, and offers coverage for AARP members who are 50 or older.
Editors' pros and cons
Pros:
Specialty coverages that cater to senior drivers.
Received above average InsureScores for customer service (3.5 stars).
Cons:
Rates are not as affordable as you'll find among other major carriers.
The AARP Auto Insurance program guarantees that your coverage won't be dropped as long as you have a valid driver's license and pay your bills. You can also lower your monthly rate by 3% by taking an online defensive driving course. Its RecoverCare, which comes with a standard policy, helps pay for essential home services that a customer cannot do because of a covered automobile accident, such as lawn maintenance, food preparation or dog walking. Free-car replacement is another perk of a standard policy. The Hartford/AARP plan also has a 12-month fixed rate, which helps seniors budget their expenses and manage retirement income. If you pay for the Advantage Plus plan, benefits include diminishing deductibles, accident forgiveness, waiver of deductible if you're not at-fault for an accident and emergency expense coverage.
Feedback from surveyed customers:
 "When you have a claim they don't give you the run around. My car was parked and was hit. Other driver filed a claim against me. My company appealed and sent me my deductible back. Also, paid for car rental." – Virginia, age 67
"Great rates for AARP members, especially if bundling home and auto." – Texas, age 63
"We've been with them for over 20 years and have been highly satisfied." – Florida, age 78
"Great customer service, easy billing and payments, very responsive to claims." – California, age 70
Read the full review for The Hartford
Why we recommend it: Specializes in coverage for military members, consistent high InsureScore marks for price, claims and customer service.
Editor's pros and cons
Pros:
Specialty coverage for active and retired military members and their families.
Received an InsureScore of four stars for claims, customer service, website/apps and pricing.
Cons:
Extended family of retired and active military members don't qualify; you must be the spouse or child of former or active military members.
USAA caters to military personnel, so you get a discount for garaging your car on base, and it also offers coverage if you have a side-hustle as an Uber or Lyft driver. Other offerings include a waiver of your deductible if you're not at fault for an accident. That means you won't have to pay your collision deductible if an accident wasn't your fault. USAA also has a "no drop promise/guaranteed renewal" program, so even if you have accidents and traffic violations your policy will still be renewed. It also has a usage-based policy called SafePilot that provides up to 20% off if you demonstrate safe driving habits.
Feedback from surveyed customers:
"Easy-to-use website, reasonable rates, good service and policies." –New York, age 54
"They were great with my claims. I was in a renter vehicle an hour after my car got hit. And when my kitchen flooded because of a 13-year-old leaking fridge, they went after the manufacturer and got my deductible back."" –Texas, age 34
"Outstanding in every aspect and in every respect. They know who their customers are and spend every waking moment addressing their unique needs by treating them as a family." –Virginia, age 70
"USAA is fantastic Whenever I've had a question about my policy, they've been great about explaining anything that had me confused, their prices are great, they offer a lot of perks, including roadside assistance and a rental car if you've been in an accident, their web site is fantastic, and you can get your bill online and get it paid automatically out of your checking account or credit card. I set it all up and then I don't have to think about it or worry about whether or not I remembered to pay the bill on time. If the company makes money you get a rebate at the end of the year. They're just a real pleasure to work with." –North Carolina, age 64
Read the full review of USAA