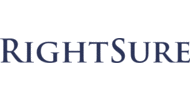 Each year Insurance Journal surveys the property casualty industry for the Best Independent Insurance Agencies to Work For.
Congratulations to our 2020 winners. The full story can be found in our October 5, 2020 Magazine Issue
Jump To Regional Winners
East Midwest South Central Southeast West Overall Winner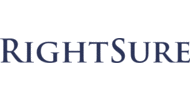 I literally was an out of work standup comic returning from Hollywood where I had no gigs lined up for the next 10 weeks. I needed to eat and pay rent, so I answered an ad for the most cliché of things, 'Wanted: Insurance Salesman'. From day one of my new career, I was hooked. I could not read enough, learn enough or digest enough about this wonderfully exciting industry

Jeff Arnold Founder
Employee Perspectives
Quotes from employee nominations
A great company, feels more like a family than a business, they support their employees, the owner and management go to extremes to help us. Best company ever by far, without exaggeration.
We are a technology company first, an insurance agent second
We are constantly creating new ways for a better customer experience online and creating more avenues for clients to obtain and learn about insurance.
Read RightSure's Full Profile.
East
Gold Winner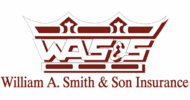 We really care about our customers and want win/win relationships. We want to make sure that everybody is served and that they feel good about doing business with us. Each of the players on your team needs to be kind of a champion in their role. You have to take care of the people to make your agency the best place for customers to come

Jack Smith Executive VP
Employee Perspectives
Quotes from employee nominations
Being given the opportunity to work from home during the COVID-19 pandemic is great
I have been given the tools I need to keep working with new customers as well as servicing existing clients
The company has been around for nearly 100 years because of its role in the community, how it treats its employees and customers alike
No one is a number. They always go above and beyond.
Read William A. Smith & Son Insurance's Full Profile.
Silver Winner
Deland, Gibson Insurance Associates
Bronze Winner
Stanton Insurance Group
Midwest
Gold Winner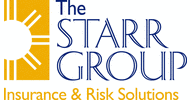 Culture, culture and culture! This is defined via numerous variables but as Mary Starr would share, 'Culture by design, not default.' As our Cultural Officer, she has been the creator, maintainer and polisher of this.

Tim Starr CEO
Employee Perspectives
Quotes from employee nominations
I LOVE working for this business. I look forward to working each day!!!
We have a management team that seeks out your greatness, harnesses it, and uses it to make you feel highly engaged in your job. The owners actively talk with all employees to identify problem areas and asks our opinions on how to fix them,
I have been with the organization for over 20 years and every day feels like a new day. The agency is a very strong values-based organization and strength-based organization. We focus on the strengths of individuals and know that differences are needed and accepted.
Read The Starr Group's Full Profile.
Silver Winner
DSP Insurance Group
Bronze Winner
Korotkin Insurance Group
South Central
Gold Winner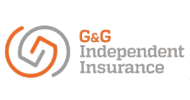 Our team is comprised of energetic, motivated, and customer-centric people that strive to deliver exceptional experiences in every interaction. When you are surrounded by a team that truly comes together to achieve big goals, work is engaging and it's fun!

Jordan Greer CEO
Employee Perspectives
Quotes from employee nominations
We have a young team with high ambition to be the best. Our management is very smart and always looking to be progressive and think outside the box to position our company to be the best highest producing agency not only locally but statewide and nationwide. We are very ambitious and competitive which is something I enjoy
I feel like the company is forward thinking and trending upwards consistently in growth and technology. I do not feel like most insurance agencies are taking the same approach, which sets us apart
Leadership does an excellent job at picking the right people and ensuring we are treated fairly and given opportunities to grow within our position as well as opportunity to move up the ladder.
Read G&G Independent Insurance's Full Profile.
Bronze Winner
Upshaw Insurance Agency
Southeast
Gold Winner
We consider all of our employees to be teammates on a championship team of teams. Like all sports or rock groupies, our SouthGroupies are proud to be associated and care about SouthGroup and our future.

Ronnie Tubertini President & CEO
Employee Perspectives
Quotes from employee nominations
During this pandemic our office has pulled together to make things feel as normal as possible for each and every one that works here as we all have had different situations occur and we have worked as a team to keep moving forward
I have never worked for a company that has been so generous, caring, understanding, willing to reward, shows appreciation for the work done, understanding of errors and advice on how to correct
Employees are respected and treated with fairness and our opinions are valued. Community service is encour- aged, and our leaders lead by example. I enjoy coming to work each day.
Read SouthGroup Insurance Services's Full Profile.
Silver Winner
Fisher Brown Bottrell Insurance
West
Gold Winner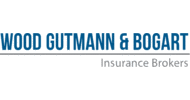 You got to truly stand behind your principles and your core beliefs. It's people and families before money, frankly.

Kevin Bogart CEO
Employee Perspectives
Quotes from employee nominations
When the pandemic erupted, they had a contin- gency plan within a couple of days.
We held weekly video calls to get the status of our organization and address any concerns anyone had. The leadership isn't there to simply demand excellence, but their heart is written all over the company. They care.
[The firm] was proactive and took the health and well-being of its employees very seriously and at great expense to them.
Read Wood Gutmann & Bogart Insurance Brokers's Full Profile.
Silver Winner
The Liberty Company Insurance Brokers
Bronze Winner
The Buckner Company Inc.