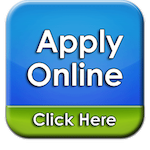 Our Rating:

With the BCBSIL dental plan, you'll get dental coverage on day one with no deductible deductible required for check-ups, cleanings and other preventive services. Most important, costs are typically reduced when you receive care from any of our participating network dentists. However, you also have the option to see any dentist not in the network, but your out-of-pocket costs may be higher.
With BlueCare® Dental PPO, you'll get:
One of the highest maximum annual benefit levels available – up to $1,500 per person per year
Up to a 20% discount, up to a maximum savings of $1,000 for orthodontic services at participating dentists
For more information on coverage and benefits, view the BlueCare Dental Outline of Coverage 

You must enroll in a BCBSIL health plan in order to enroll in the dental plan (you have up to 31 days from the effective date of your policy to enroll). Shop for a plan now.
Eligibility Requirements
You don't have to enroll in a BCBSIL health plan in order to enroll in the dental plan.
A person would need a qualifying event to apply outside of open enrollment
Everyone on the medical plan is not required to have dental coverage
Monthly Rates
Zip codes 600 – 608
BlueCare Dental 1A
Member
$38.47
Member + Spouse
$76.94
Member + Child(ren)
$73.29
Family
$181.40
    Zip codes 609 – 629
Member
$31.31
Member + Spouse
$62.62
Member + Child(ren)
$59.65
Family
$147.64
Zip codes 600 – 608
BlueCare Dental 1B
Member
$28.53
Member + Spouse
$57.06
Member + Child(ren)
$55.15
Family
$136.92
Zip codes 609 – 629
Member
$23.23
Member + Spouse
$46.46
Member + Child(ren)
$44.89
Family
$111.44
How to Enroll