Auto Insurance Quote



  DUI Insurance Quote



  SR22 Filing Quote



  Non-Owners Auto Quote



  Seguros de Auto



  Mexico Insurance



  Motorhome Insurance



  Motorcycle Insurance
  Consumer Guide To
  Automobile Insurance


  Homeowners Insurance



  Homeowners Spanish



  Dwelling Fire Insurance



  Renter's Insurance



  Mobilehome Insurance




  Business Owners Policies




  Commercial Vehicle





  Surety & Fidelity Bonds




  Health Insurance Quote




  Life Insurance Quote
EXTRAS
FAQs
Favorite Links
Link To Me
Available Markets


Other Locations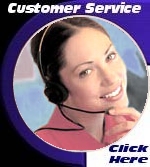 Customer Service E-Mail




ENC Associates
Insurance Services
4929 Wilshire Blvd.
Suite #230
Los Angeles, CA 90010
 
Calif. Insurance
License #0D73834
California Auto & Home Insurance in Minutes!

Fast, Free Auto Insurance Quotes! Take a moment to fill out our quick and easy Auto Quote form and you will have online quotes at your fingertips. It's simple, Free and compares the top Insurance companies in the country. Start Now.
 
We have LOW PREMIUMS, LOW DOWN PAYMENTS, and LOW MONTHLY PAYMENTS!

  Our Site Supports EZ BUY Technology!
  Apply and Purchase Your Insurance
  Online – NO Faxing, NO Applications!     Call the Toll-Free number below and we will give you an INSTANT phone quote NOW!
   Toll Free Phone Quotes:   1-855-ENC-AUTO
                                                                                          (That's 1-855-362-2886)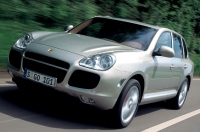 Por favor envie su mensaje o pregunta
por E-mail y uno de nuestros representantes
se pondra en contacto con usted tan pronto
nos sea posible. Gracias. Aseguranzas
Baratas! Presupesto al Instante  
Discounts on California Commercial Vehicle Insurance, Click Banner Below

The Seven Basic Languages of Auto Insurance

 



For Your Convenience, Our Office
Gladly Accepts the Following Credit Cards plus all ATM cards:  
Thank you for Visiting the Web Site of Insurance Masters.net
Contact us via E-Mail at: enc-associates@att.net
4929 Wilshire Blvd., Suite#230 Los Angeles, CA 90010    |    Phone: 323-937-9600
Out of Area Toll Free Phone Number: 855-362-2886    |   Fax: 323-937-9601
Questions or site-related technical problems, contact: enc-associates@att.net
Privacy Notice/Copyright Info.      © 2011 Insurance-Web-Sales
Attention all search engine spiders: This site features discount insurance,  California Auto Insurance, and California Home Insurance . Specializing in Auto Insurance, Motorcycle Insurance, Motorhome Insurance, Homeowners Insurance, Renters Insurance, Life Insurance, and Health Insurance. Get your free California Auto Insurance quote online.