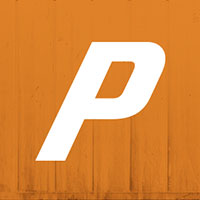 California commercial auto insurance cost
Several factors affect the cost of your California commercial auto policy, including your:
Profession
Some industries have more risk than others. A contractor who carries tools and equipment to various job sites every day can expect to pay more than a consultant who runs occasional errands.
Vehicle
Your vehicle's size and use affect your rate. A heavy food truck with a grill and a deep fryer will likely have a higher premium than a small catering van with minimal equipment.
Driving history
Your commercial auto insurance carrier will run a motor vehicle report on all drivers with access to your business vehicles. Drivers with accidents or violations on their driving record will usually cause your rate to increase. You can expect your insurance company to take the past three years of driving history into account.
Location
It's common to pay more for commercial auto coverage in a large city like Los Angeles than a smaller city like Bakersfield. Keep in mind, prices are usually higher in locations that experience more claims or more expensive settlements than other locations. Areas susceptible to weather-related events such as earthquakes and wildfires are also factors.
Travel radius
The distance you routinely travel can influence your commercial auto rate. A vehicle with a local route within Fresno's city limits is considered lower risk than a vehicle with a regional route that covers all of Central California.
Coverage needs
The amount of coverage you need affects your premium. Policyholders with the California state minimum limits of 15/30/5 will pay less than a policyholder needing a combined single limit of $1M.
Did you know?
California's state minimum liability limit 15/30/5 is called a split limit. It separates, or "splits", the dollar amounts payable by your insurer for bodily injury and property damage into three groups. By choosing California's state minimum limits, your policy will pay up to:
$15,000 for each person injured in an accident
$30,000 for all people injured in an accident
$5,000 for all property damaged in an accident
Learn more about liability coverage.
Discover ways to save on your commercial auto insurance.
California commercial auto insurance requirements
California state law requires all commercial auto policies to have a minimum liability limit of $15,000 per person, $30,000 per accident for bodily injury and $5,000 for property damage (i.e. 15/30/5). Some policies are required to carry higher limits based on the types of vehicles they insure.
Additionally, vehicles with a USDOT or CA state serial number will have separate coverage requirements. For example, the Federal Motor Carrier Safety Administration (FMCSA) typically mandates semi-trucks and other large vehicles traveling interstate to carry a minimum combined single limit of $750,000.
It's important to select limits that are best for your business in addition to what's required by California state law. Lacking sufficient coverage for your unique risk could leave you responsible for expensive debts and jeopardize your business's future.
California commercial auto resources:
Common professions that need commercial auto insurance in CA:
Browse more examples of professions we insure.
Get California commercial auto insurance with Progressive
We're the #1 commercial auto insurer* in the country, insuring over 1.5 million commercial vehicles. Here's a few of the many reasons small business owners trust us:
24/7 policy service by phone or online
We understand you might need help outside of regular business hours whether you need to adjust your coverages, request an insurance certificate or pay a bill.
Specialized commercial claims adjusters
Our in-house adjusters are specialized in handling commercial auto claims to help you get back on the road fast after an accident.
Discounts
Take advantage of our various commercial discounts† to get the best rate for your California policy.
Business insurance options
In addition to commercial auto insurance, we can help you find other business coverages including general liability, professional liability, workers' compensation and more.
Commercial auto insurance anywhere in California
We offer California commercial auto insurance statewide including these major cities:
Los Angeles
San Diego
San Francisco
Fresno
Sacramento
Long Beach
San Jose
Anaheim
Bakersfield
Oakland
More information
*No. 1 truck and commercial auto insurer from SNL Financial's 2019 national written premium data. Truck is classified as all For Hire Specialty (FHS) vehicles, all For Hire Transportation (FHT) vehicles, and all vehicles with a Gross Vehicle Weight (GVW) greater than 16k for Tow, Contractors, and Business Auto.
†Discounts vary and may not be available in all states and situations.