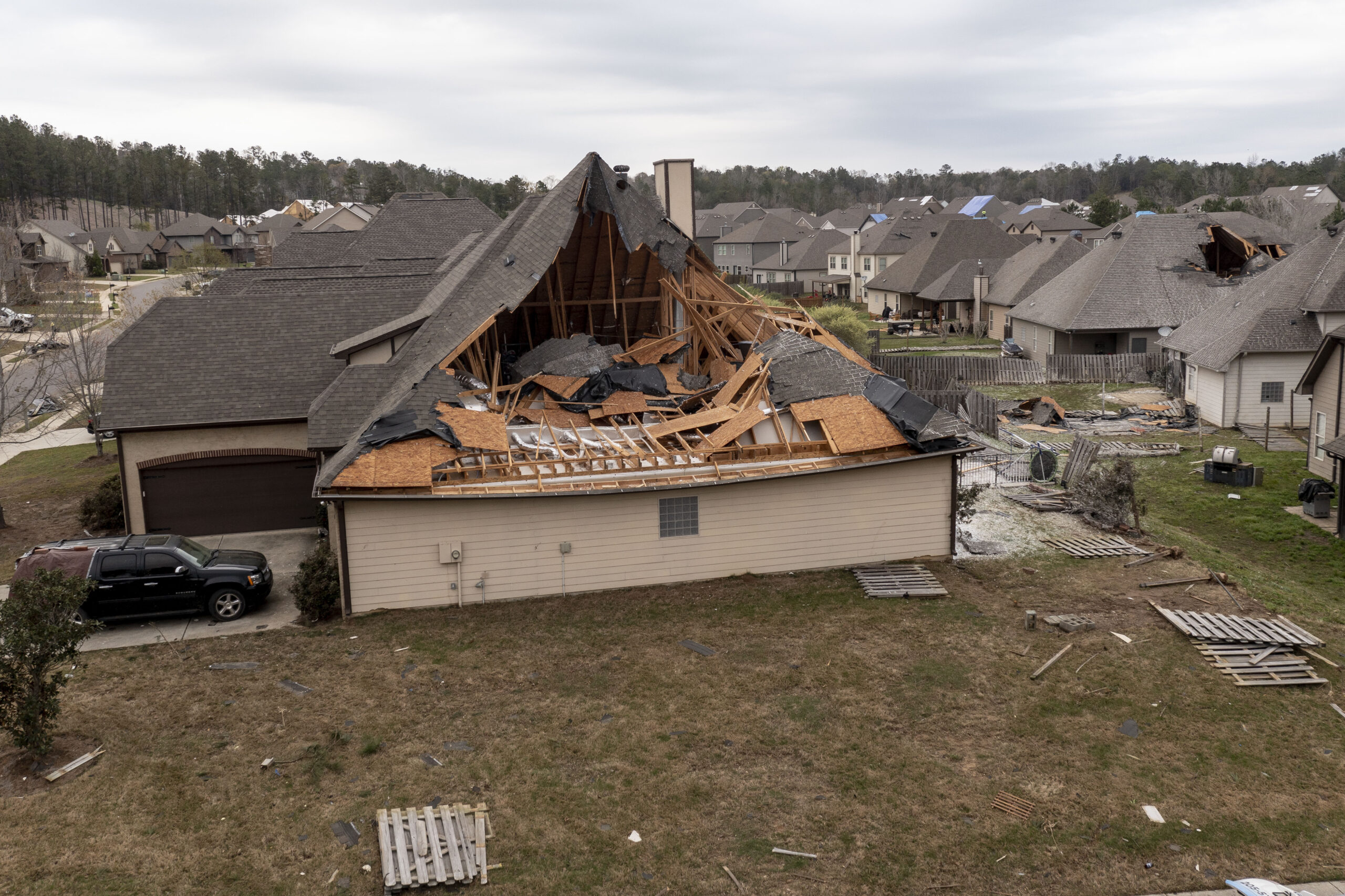 Nearly 10,000 homes were impacted by tornado damage that occurred across Alabama and Georgia last week, according to data from catastrophe modeling firm CoreLogic.
The March 25 deadly tornado outbreak occurred thanks to prime weather conditions that produced what is known as "supercell" storms that produce the most tornadoes, CoreLogic said. Southern states were rocked by the destructive tornadoes that claimed the lives of 5 people.
The severe weather outbreak was especially dangerous due to long-tracked tornadoes – one of which extended for 100+ miles alone, according to CoreLogic's Tornado Verification Technology
More than 20,000 homes were in the immediate area of the tornado touchdowns, but only a fraction of these homes are expected to have received damage. Of the homes in the immediate area around the tornado touchdowns, roughly 11,098 had a 50% or greater probability of damage.
In addition to the tornado threat, flash flooding occurred over portions of Tennessee. A combination of three events led to the flooding: a large early-morning storm system on March 27; several isolated supercells that moved over the same region for a few hours during the early-evening; and another larger storm system during the night.
Many areas received between 6-8 inches of rain during this period and some areas received more than 10 inches. Nashville recorded its second-wettest two-day rainfall total in history (7.01″) according to the Nashville National Weather Service Office.
In this image taken with a drone, many homes with damaged roofs, Friday, March 26, 2021, in the Timberline subdivision in Calera, Ala., the day after a severe storm swept through the area. (AP Photo/Vasha Hunt)
"The storm is yet another reminder of climate change and the increasing frequency and severity of storms," CoreLogic said.
The firm is continuing to assess damage on the ground.
Source: CoreLogic
Topics Catastrophe Natural Disasters Windstorm
Was this article valuable?
Here are more articles you may enjoy.
Interested in Catastrophe?
Get automatic alerts for this topic.