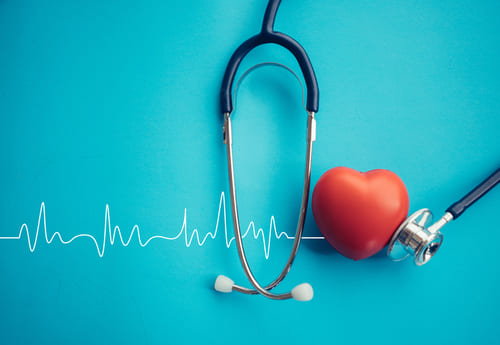 What would you do if you suffered an injury or became ill but lacked health insurance coverage? Chances are you would pay hundreds if not thousands in out-of-pocket costs to see a doctor, visit a hospital or receive treatment elsewhere. And if you lacked the funds, you might even be tempted to ignore the problem or treat yourself — which could lead to disastrous health consequences.
This is why having affordable health insurance is so important. Without it, you're gambling with your financial future and putting your health and well-being at serious risk. With it, you have the peace of mind knowing that your health insurance will cover some or most of the associated costs to see a health care provider, undergo tests, receive treatment, fill prescription drugs, visit the emergency room, get surgery and receive related services.
But shopping around for health insurance can be complicated. There are many different plans and insurance options, as well as confusing terms and concepts to understand. Here's a primer on the topic so that you can make more informed decisions about health care insurance.
Key Takeaways
Health insurance helps pay for health care services, such as doctor appointments and hospital visits.
When shopping for health insurance, compare premium costs, deductibles, coinsurance, coverage and provider networks.
Typically, the lower the health plan's premiums, the higher the deductible — and vice-versa.
You can buy health insurance or change coverage during open enrollment or if you qualify for a special enrollment period.
How does health insurance work?
The concept behind health insurance is simple: You pay money to an insurance company for a policy that aims to protect you against health care costs. The goal is to pay much less overall in a given year for health care insurance than you would out-of-pocket if you didn't have insurance.
Health insurance plans differ and may provide a distinctive combination of services as well as access to particular providers. However, most plans help pay doctor visits, prescription medications, preventive care and hospital stays.
"After you select a plan that best fits your needs and budget, you pay a monthly or regular premium to keep your policy in effect. Meanwhile, your insurer pays for or shares the cost of covered medical care according to the policy's terms," says Brian Martucci, the Minneapolis-based finance editor for Money Crashers.
You pay less money on health insurance by choosing providers that are in your plan's provider network. In fact, some health plans may require that you pay all out-of-network costs.
Where can I buy health insurance?
You can purchase health insurance through your employer if offered.
Besides employers, you can also purchase health insurance through:
Health insurance marketplace
Directly from a private insurance company
Medicare
Medicaid
A former employer's COBRA plan
What are the different types of health insurance plans?
The five most common health insurance plans types are:
Preferred provider organizations (PPOs)
Health maintenance organizations (HMOs)
High deductible health plans (HDHPs)
Point of service plans (POS)
Exclusive provider organization plans (EPO)
PPO
PPO stands for preferred provider organization. PPO premiums are typically much more expensive than an HMO and HDHP.
The benefit of PPOs is that they offer more flexibility. You often don't have to choose a primary care provider in a PPO plan, you can select providers from a larger network typically and opt for either in-network or out-of-network care (with the latter charging more). Also, you can visit a specialist without a referral from a primary care provider.
PPOs are fairly common in employer-sponsored health plans, but rare in the Affordable Care Act marketplace.
HMO
HMO stands for health maintenance organization and comprises up to 13% of employer health plans and roughly half of the plans in the ACA marketplace.
HMOs have lower premiums than PPOs, but the plans' network of physicians and hospitals are more restricted. You're required to pick a primary care physician who coordinates your care and provides required referrals for you to see specialists.
You commonly aren't permitted to go outside your network in an HMO.
HDHP
HDHP stands for high-deductible health plan. These plans often have the lowest premiums but higher deductibles, making them popular choices for younger, healthier individuals.
HDHPs have deductibles of at least $1,400 for an individual or $2,800 for a family before your insurer starts to pick up the tab. An HDHP's out-of-pocket in-network costs can't exceed more than $7,000 for an individual and $14,000 for family coverage.
POS
POS stands for point of service plan. These plans serve as a hybrid of PPOs and HMOs.
"Point of service" means that you get to pick whether to use HMO or PPO services every time you see a provider. POS plans often have rules similar to HMOs.
For example, you need to choose an in-network physician as your primary care physician. However, you can visit an out-of-network physician for a higher fee in a POS plan.
EPO
EPO stands for exclusive provider organization. This is a managed care plan that allows you to go to doctors and hospitals within the plan's network.
An EPO has a limited network of doctors and hospitals similar to an HMO. You don't need to choose a primary care physician or need a referral; however, EPOs only pay for coverage from in-network providers unless it's an emergency.
| Type of plan | Referrals? | Out of network care? |
| --- | --- | --- |
| HMO | Yes | No |
| PPO | No | Yes, but costlier |
| HDHP | Varies | Varies |
| POS | No | Yes, but costlier |
| EPO | No | No |
Which health insurance policy is best?
The answer to this question depends on several factors, including your health needs, budget and provider preferences.
"A high-deductible, lower-premium plan that covers routine doctors' appointments may be preferred for a young, healthy individual who doesn't visit the doctor often. But those with preexisting health conditions will likely benefit from one with a higher premium and a lower deductible to ensure more coverage of doctor visits, medications and procedures," says Marshall Staton, HR director for Aeroflow Healthcare in Asheville, North Carolina.
If cost is your biggest priority, an HMO or EPO type plan might be your best choice, suggests Martucci.
"If provider choice is more important, however, I would go with a PPO. If you are relatively healthy and don't expect to seek medical care often outside regularly scheduled checkups, consider an HDHP."
How to compare health insurance plans
The best way to compare health insurance plans is to look closely at the quality of coverage provided and total costs. This involves examining several different aspects of the plan, including:
Premium
Deductible
Out-of-pocket expenses
Provider network
Services/medications covered
"Many companies offer tiers of plans to choose from, and the numbers fluctuate based on best, average and lowest," says Staton. "Often, the best health plans have a higher monthly premium but lower deductible to limit the amount of money spent out of pocket. In general, the lower the premium, the higher the deductible."
After you reach your deductible, members usually still have to pick up a portion of the costs. Your insurance company splits the cost with you, which is called coinsurance. You pay your portion of the coinsurance until you reach your plan's out-of-pocket maximum. Once you reach the maximum, the plan picks up the rest of the costs.
"Plans with higher premiums and lower deductibles typically have lower out-of-pocket maximums, and vice versa for plans with lower premiums," Staton says.
Additionally, before committing to a plan, examine the flexibility of the provider network: Is the insurance widely accepted by most providers, or are you restricted to certain ones? Also, determine the amount of health coverage provided for certain services; health plans offer different degrees of coverage for behavioral health services, diagnostic imaging, lab work, certain medications and more.
"It's important to weigh all of these factors against your care needs to determine which plan is best for you," says Staton.
Checklist: Choosing a health insurance plan
To guide you in your decision on which health insurance plan to choose, answer the following questions in this checklist:
What are your current and future health needs? What kind of care, treatment and medications will you require over the next year?
What's your budget? How much can you afford to pay in premiums, deductible, coinsurance and other out-of-pocket related expenses in a 12-month period?
Do you prefer to pay higher premiums and a lower deductible or lower premiums and a higher deductible?
Have you compared different plans, carefully considering covered services and medications, participating providers, quality of the network, premiums, deductibles, coinsurance and out-of-pocket costs?
Does the plan you prefer cover all your needed and preventive care, including your medications, specialists and any procedures you regularly receive?
What are the potential ramifications and tax savings of using a health savings account (HSA) or flexible savings account (FSA) if that's available with your preferred health insurance plan?
How much does health insurance cost?
The overall average annual premiums in 2020 for employer-sponsored plans averaged $7,470 for single coverage and $21,342 for family coverage. Employers usually pick up well more than half of those costs. The average employee contributions are $1,243 for single health coverage and $5,588 for family coverage, according to Kaiser Family Foundation.
Average monthly premium cost for employer health plan
Here are the average monthly health insurance costs for single and family coverage that employees pay by health plan type:
| Type of plan | Average monthly premium, single coverage | Average monthly premium, family coverage |
| --- | --- | --- |
| HMO | $101 | $441 |
| PPO | $111 | $501 |
| HDHP | $88 | $404 |
| POS | $118 | $466 |
Average monthly premium for Affordable Care Act individual health insurance plan
Individual health insurance purchased through the marketplace or directly from an insurance company usually costs more than employer-sponsored health coverage.
Recent research shows that the average health insurance costs for unsubsidized monthly premium for an Obamacare/ACA plan on the Healthcare.gov marketplace is $456 for individual coverage and $1,152 for family coverage. Drilling down further, Ambetter, which offers plans through the marketplace in 20 states, estimated that the average monthly premium costs for a Gold, Silver and Bronze individual health insurance plan on the ACA marketplace by age were:
| Age | Gold | Silver | Bronze |
| --- | --- | --- | --- |
| 21 | $342 | $300 | $234 |
| 25 | $344 | $301 | $235 |
| 30 | $388 | $341 | $266 |
| 35 | $418 | $367 | $286 |
| 40 | $437 | $384 | $300 |
| 45 | $494 | $434 | $339 |
| 50 | $611 | $536 | $419 |
| 55 | $763 | $669 | $523 |
| 60 | $929 | $815 | $636 |
| 64+ | $1,027 | $901 | $703 |
How does an HSA work with health insurance?
An HSA (health savings account) is a tax-advantaged account connected to a high-deductible health plan (HDHP). An HSA lets you save money for future medical expenses. HSAs are portable and can be used for retirement savings if not applied to a medical expense.
"It's important for individuals to understand that an HDHP may not be the best option if they're expecting large medical bills in a particular year. That's because, although premiums are lower, it could be difficult to afford the deductible for a costly procedure, even with money in an HSA," cautions Staton.
What are the benefits of HSA insurance?
HSAs have become more popular in recent years as a way for people to be more autonomous about their health and financial decisions, says Anne Brunson, vice president of service operations for Maestro Health in Charlotte, North Carolina.
"HSAs present a way for people to save money and prepare for unknown medical expenses in the future, while also saving for retirement — which doesn't necessarily have to be tied to your health plan," she says.
You or your employer can make contributions to your HSA. If your employer contributes to the HSA, this money isn't included in your income.
Income earned on amounts contributed to an HSA is also not taxed. Distributions from an HSA are tax-free if used to pay for or reimburse qualified medical expenses incurred after an HSA is established.
What is the health insurance marketplace?
The health insurance marketplace, available at Healthcare.gov and also known as Obamacare or "the exchange," is a service operated by the federal government that helps people shop for and enroll in health insurance.
The ACA created the exchange in 2010. It's designed to provide an easier means of shopping for and securing health care coverage for individuals and families. Some states run their own marketplace health insurance exchanges.
The ACA divides plans by metal level. The level depends on the cost of premiums, how much cost the insurer covers, and how much the member pays:
Bronze: Health plan pays 60% on average for health care services. You pay 40%.
Silver: Health plan pays 70% on average. You pay 30%.
Gold: Health plan pays 80% on average. You pay 20%.
Platinum: Health plan pays 90% on average. You pay 10%.
This means that you pay lower premiums but more out-of-pocket costs if you choose a Bronze plan compared to the others. On the other hand, Platinum has the highest premiums but the lowest out-of-pocket costs.
How do I get health insurance on the marketplace?
You can enroll in a health insurance plan on the ACA marketplace in a few different ways:
Apply online at Healthcare.gov.
Work with a marketplace-registered agent/broker.
Use a certified enrollment partner's website.
Contact the marketplace call center to enroll by phone (800-318-2596) or fill out and mail in a paper application.
"It's important to note that this process must be completed before the end of the open enrollment period unless you have a qualifying life event," Staton says.
What is the open enrollment period?
The ACA plan open enrollment period typically occurs between Nov. 1 to Dec. 15 every year. Some states with their own exchanges have longer open enrollment periods. The Biden administration also expanded open enrollment until Aug. 15 this year in light of the COVID-19 pandemic.
"Anyone who missed the normal open enrollment period can purchase a marketplace plan during a special enrollment period," says Martucci.
Employers set their own open enrollment periods.
Who is eligible for open enrollment?
You may be eligible to enroll in health coverage through the marketplace if you reside in the United States; be a U.S. citizen or national (or be lawfully present); and must not be incarcerated.
If you have Medicare coverage, you're not eligible to use the marketplace to purchase a health or dental plan.
Can I get health insurance if I missed open enrollment?
Typically, you can't get or switch a health insurance plan unless it's during the open enrollment period provided by the ACA marketplace or your employer.
If you miss out on open enrollment, you may qualify for a special enrollment period and enroll in a health insurance plan at any time if you or someone in your immediate family:
Gets married
Has a baby
Loses coverage through death, divorce or unemployment
Moves outside your health plan's coverage area
Becomes a U.S. citizen
Is released from jail
Has a change in income that affects eligibility for premium subsidies
Whether you get health insurance during open enrollment or special enrollment period, coverage can be vital to both your health and finances.