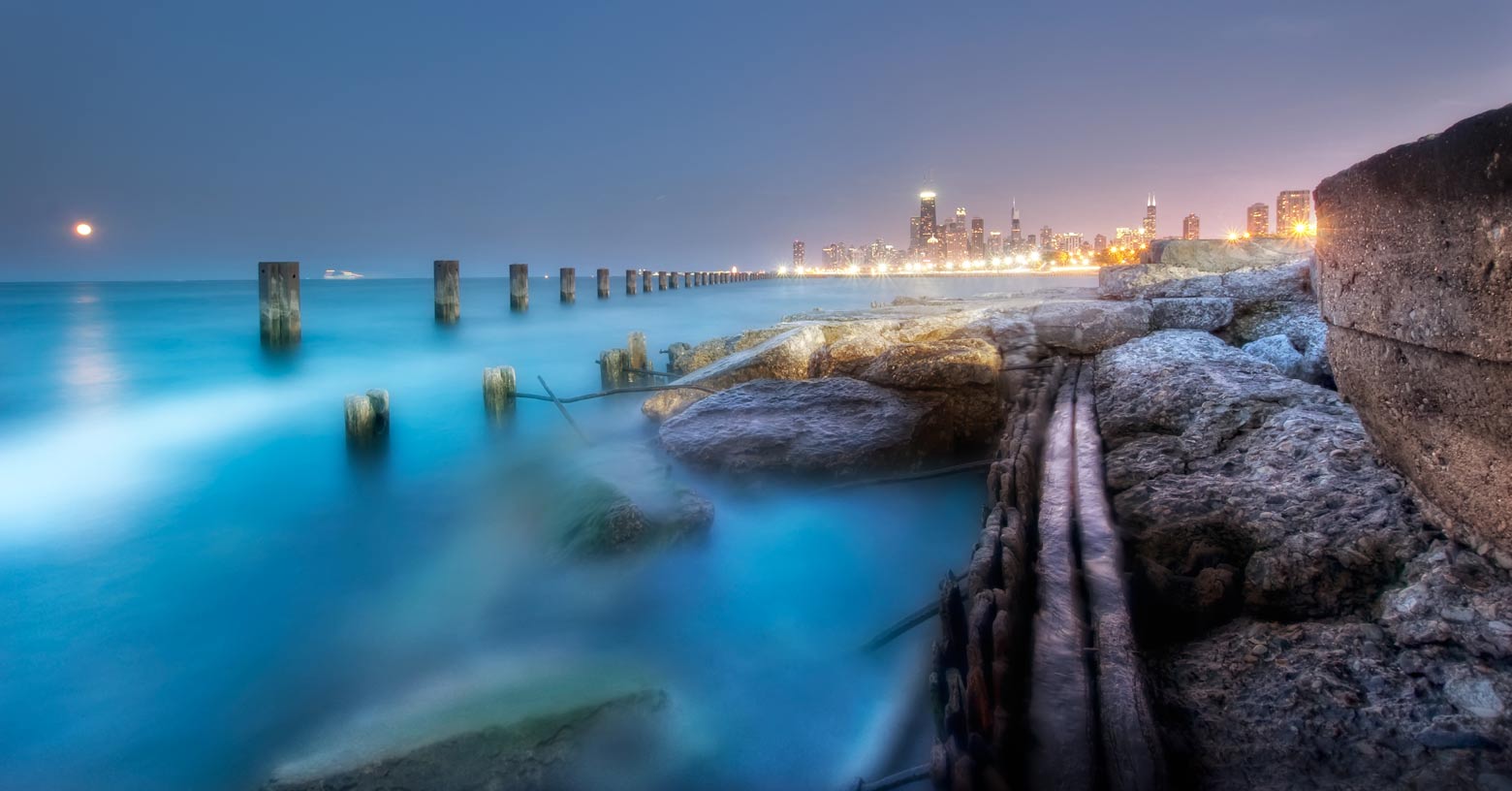 Health insurance in Illinois
This page is dedicated to helping consumers quickly find health insurance resources in Illinois. Here, you'll find information about the many types of health insurance coverage available. You can find the basics of the Illinois health insurance marketplace and upcoming open enrollment period; a brief overview of Medicaid expansion in Illinois; information about short-term health insurance rules and availability in the state; statistics about Medicare in Illinois; as well as a collection of Illinois health insurance resources for residents.
The Illinois health insurance marketplace
Illinois operates a partnership exchange with the federal government. That means the state runs Get Covered Illinois – which provides a website, in-person assistance, and a help desk – while Illinois residents use HealthCare.gov to enroll in health coverage and make changes to their plan.
Illinois open enrollment period and dates
Open enrollment for 2021 health plans ran from November 1 through December 15, 2020. During open enrollment, Illinois residents can change their coverage for the coming year or renew the plan they currently have. Outside of that window, residents with qualifying events can still enroll or make changes to their coverage.
Read our comprehensive guide to the open enrollment period for 2021 health insurance.
Five insurers are offering 2020 coverage through the Illinois exchange, but that will grow to six as of 2021, with the addition of Bright Health in the Chicago area.
Read our full overview of the Illinois health insurance marketplace.
Illinois enrollment in qualified health plans
For 2020 coverage, 294,263 people enrolled in qualified health plans (QHPs) through the Illinois health insurance marketplace during the open enrollment period. All of these individuals are enrolled in plans that provide coverage for the ACA's essential health benefits, as do Illinois residents enrolled in ACA-compliant plans outside the exchange (directly through insurance companies).
As is the case in the majority of the states that use HealthCare.gov, enrollment peaked in Illinois in 2016, when 388,179 people enrolled.
Enrollment has declined each year since then, due to a variety of factors, including reduced federal funding for exchange marketing and outreach, higher premiums for people who don't get subsidies, the elimination of the ACA's individual mandate penalty, and the expansion of short-term health plans as an alternative to ACA-compliant plans.
Small business owners in Illinois can enroll in ACA-compliant small group health plans directly through the private health insurance companies that offer small group coverage in Illinois. But there are no longer any SHOP-certified small business health plans available in Illinois as of 2020.
Read more about the Illinois health insurance marketplace.
Medicaid expansion in Illinois
Medicaid expansion in Illinois was authorized in 2013 and went into effect in 2014. As a result, about 350,000 new enrollees were approved in just the first several months. A year later in 2015, total enrollments under Medicaid expansion in Illinois had reached 623,000. By August 2016, the total had exceeded 646,000, although it had dropped back down to just over 600,000 by mid-2018.
As of May 2020, nearly 3 million residents of Illinois were covered by Medicaid/CHIP. That was 13 percent more than the enrollment total in late 2013. Medicaid enrollment across the country has been trending upward in 2020 as a result of the widespread job and income losses caused by the COVID-19 pandemic.
Read more about Medicaid expansion in Illinois.
Short-term health insurance in Illinois
Illinois enacted legislation in 2018 that limits short-term health plans to six-month terms and prohibits renewals. The legislation was vetoed by the governor, but lawmakers overrode the veto.
Read more about short-term health insurance coverage in Illinois.
How Obamacare is helping Illinois residents
Illinois has had relative success under the Affordable Care Act. Its uninsured rates have been nearly cut in half as more residents access coverage via subsidized private plans on the Illinois health insurance marketplace and more than 600,000 people are covered under expanded Medicaid.
12.7 percent of the population was uninsured in 2013, according to U.S. Census data, and that had fallen to 6.5 percent by 2016, due primarily to the ACA. At that point, the national average uninsured rate was 8.6 percent. By 2018, the state's uninsured rate had crept back up to 7 percent, mirroring a nationwide uptick in the uninsured rate under the Trump administration.
Other ACA reform provisions
The Affordable Care Act established a federal loan program, called the Consumer Operated and Oriented Plan (CO-OP) Program. The program is designed to increased consumer choice and expand competition by enabling new nonprofit health insurers to enter the market.
In Illinois, Land of Lincoln Health received more than $160 million in grant funds. But like most of the CO-OPs, Land of Lincoln struggled financially, and it ceased operations September 30, 2016. The massive shortfall in risk corridor funding was partially to blame for the CO-OP's failure. In 2020, the Supreme Court ruled that the federal government had to pay health insurance companies the money they were owed under the risk corridors program. Even though Land of Lincoln Health had shut down several years earlier, its estate received $129 million in risk corridors funds in the summer of 2020, to be distributed to creditors.
As of 2020, only four ACA-created CO-OPs remained operational, out of 23 that began offering coverage in the fall of 2013. And one of them, New Mexico Health Connections, will close its doors at the end of 2020, leaving just three remaining CO-OPs nationwide in 2021.
Does Illinois have a high-risk pool?
Prior to the reforms the ACA brought to the individual health insurance market, coverage was underwritten in nearly every state, including Illinois. People with pre-existing conditions often found themselves ineligible to purchase private plans, or only able to get coverage that excluded pre-existing conditions.
The Illinois Comprehensive Health Insurance Plan (ICHIP) was created in 1989 to provide a coverage option for people unable to obtain private plans because of their medical history.  Due to budget shortfalls, the plan stopped enrolling new members in September 2000, and applicants were placed on a waiting list.  The program was able to reopen to new enrollment in the spring of 2001. The pool also briefly suspended new enrollment in the summer of 2009.
In 2001, the risk pool had about 5,700 members, but that number had grown to more than 18,000 by the end of 2010.
Under the ACA, all new health insurance policies became guaranteed-issue as of 2014, with all essential health benefits covered regardless of a person's medical history. This reform measure has largely eliminated the need for high-risk pools, since medical history is no longer a barrier to obtaining private health insurance coverage in the individual market.
ICHIP was still enrolling eligible HIPAA pool applicants, but stopped renewing traditional risk pool members' coverage after April 30, 2014. They notified members and posted extensive data on their website explaining how to transition to an exchange plan.
Medicare coverage and enrollment in Illinois
As of July 2020, there were 2,265,369 Illinois residents enrolled in Medicare. 87 percent of the state's Medicare beneficiaries are 65 or older, while the other 13 percent are under 65 and eligible for Medicare due to disability.
Medicare beneficiaries can choose between Original Medicare and Medicare Advantage (you must live within the service area of a Medicare Advantage plan in order to select that plan; Medicare Advantage plans generally cover additional optional benefits that go beyond what Original Medicare provides, but they also come with more limited provider networks and other drawbacks; there are pros and cons either way). Compared with the national average, a smaller percentage of Illinois beneficiaries select Medicare Advantage plans. And as expected when Original Medicare enrollment is higher, a larger-than-average number enroll in stand-alone Part D prescription drug plans.
Read more about Medicare in Illinois, including details about the available private plans and the state's rules for Medigap plans.
Learn more about Medicare's annual open enrollment period (October 15 to December 7) during which Medicare beneficiaries can change their Medicare Advantage or Part D coverage.
Health insurance resources in Illinois
The Illinois Department of Insurance regulates individual, small group, and large group health plans in Illinois (but not self-insured health plans). The Department also regulates brokers and agents who sell private health insurance plans to individuals and groups. You can reach out to them for assistance with everything from sales and marketing practices, to pre-authorization requirements, to claims processing.
If you need help with Medicare in Illinois, you can contact the Illinois Senior Health Insurance Program with questions.
If you have questions about Medicaid eligibility or enrollment in Illinois, you can reach out to the Illinois Department of Healthcare and Family Services. HFS also has information about All Kids, the Children's Health Insurance Program that covers 1.6 million children in Illinois, and FamilyCare, the state's Medicaid coverage for parents with minor children. These plans provide excellent health coverage benefits to people for whom private health insurance would simply be too costly.
Health reform legislation in Illinois
Scroll to the bottom of the page to see more information about healthcare reform legislation in Illinois at the state level:
Louise Norris is an individual health insurance broker who has been writing about health insurance and health reform since 2006. She has written dozens of opinions and educational pieces about the Affordable Care Act for healthinsurance.org. Her state health insurance marketplace updates are regularly cited by media who cover health reform and by other health insurance experts.