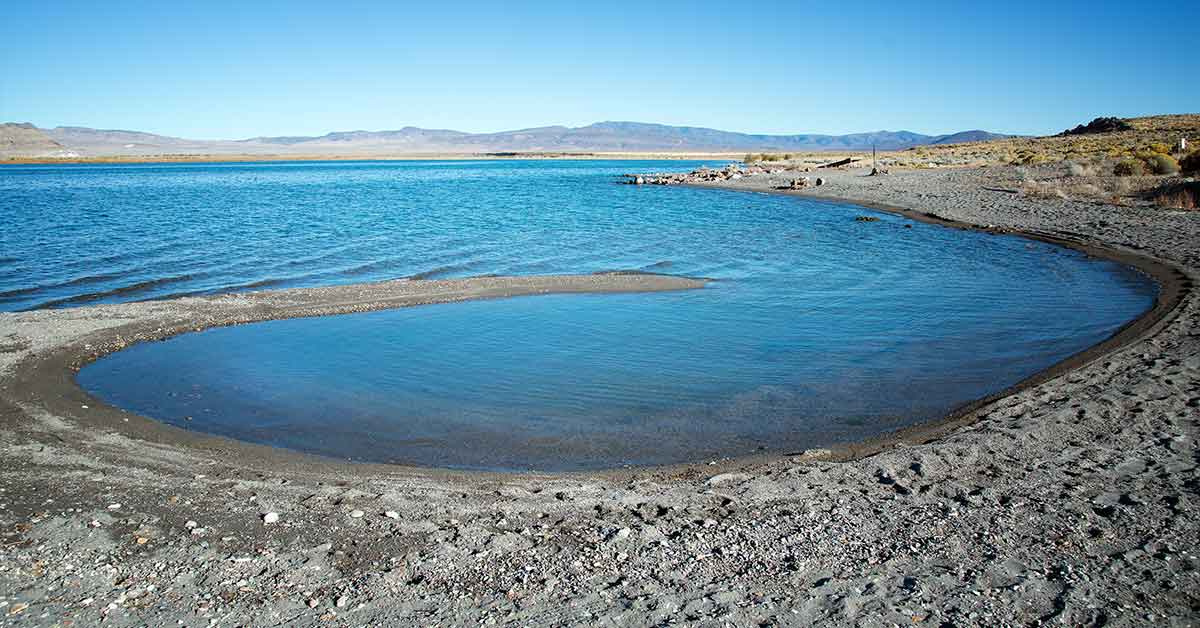 Health insurance in Nevada
This page provides some basic education on healthcare and health insurance options and helps connect consumers to health insurance resources in the state of Nevada. Here, you'll find information about the types of health insurance coverage available, including the basics of the Nevada health insurance marketplace and how open enrollment works; a brief overview of Medicaid expansion in Nevada; a quick look at short-term health insurance availability in the state; information about state-specific Medicare rules; as well as a collection of Nevada health insurance resources for residents.

Health insurance marketplace basics
The health insurance marketplace, which is also called a health insurance exchange, was a major component of the Affordable Care Act (Obamacare), along with Medicaid expansion provisions. Exchanges were launched in 2013 for healthcare/insurance benefits that first went into effect in 2014. States had the option to establish their own marketplace or leverage the federal marketplace.
The marketplace helps people find out if they are eligible for a marketplace plan, see the costs for various plans, and enroll in a health insurance plan. The ACA requires that essential healthcare benefits – like prescription drug and maternity care coverage – be included by the health plans offered on the exchange (and outside the exchange, as long as it's major medical coverage). The plans that participate in the exchange in a given state may cover the entire state or a limited service area (i.e., certain counties within the state).
You can use the insurance marketplace to enroll in healthcare and to see if your income level makes you eligible for subsidies or cost-sharing reductions (CSR) to help you pay for monthly premiums and other out-of-pocket costs (like a deductible or copay). The health insurance marketplace is targeted to people who don't have access to group insurance coverage through an employer and don't qualify for Medicare, although people who are eligible for Medicaid can start the enrollment process through the exchange. The exchange is helpful for individuals or families who own a small business or are employed by an organization that doesn't provide health insurance coverage.
Coverage options change from year to year. On the exchange side of the equation, health insurance plan options may be added or deleted, and service areas may change. From the consumer perspective, a change in employment or family status can affect your eligibility to enroll via the exchange and your eligibility for subsidies or cost-sharing reductions (CSR). Examples of family status changes are age milestones like reaching age 26 (end of ACA provision for young adults to be covered by their parents' policy) or 65 (general Medicare eligibility age), getting married or divorced, having or adopting a child, or changing jobs. It is in your best interest to visit your state's designated exchange website each year and re-evaluate your enrollment options and the associated costs each year.
Nevada's health insurance marketplace
From 2015 through 2019, Nevada Health Link was a state-run exchange that used Healthcare.gov for enrollment. But starting in the fall of 2019, Nevada residents began enrolling through Nevada Health Link, as the state is no longer using HealthCare.gov.
Read our overview of the Nevada health insurance marketplace – including news updates and exchange history.

Nevada open enrollment period and dates
The open enrollment period for 2021 health plans was extended by Nevada Health Link, and continued through January 15, 2021. This was a month longer than the enrollment window that applied in states that use the federally run exchange, and is another example of the flexibility that Nevada gained by establishing its own enrollment platform. Outside of the open enrollment period in Nevada, state residents with qualifying events can enroll or make changes to their coverage.
Nevada health insurance companies and rate increases

Five insurers – Silver Summit, Health Plan of Nevada, Anthem Blue Cross Blue Shield (HMO Colorado/HMO Nevada), Friday Health Plans, and SelectHealth – offer 2021 plans through the Nevada health insurance marketplace. Anthem had exited the exchange at the end of 2017, but rejoined in the fall of 2019, for plans effective in 2020. And SelectHealth and Friday Health Plans both joined the exchange for 2021.
For the Nevada individual health insurance market, average rates increased by about 4.4 percent for 2021 (4.2 percent for plans sold in the exchange), after increasing by an average of 1.7 percent for 2020 (1.6 percent for plans sold in the exchange). This came on the heels of an even smaller increase of 0.4 percent for 2019 plans.
Read more about Nevada's marketplace, carriers and rate increases.

How has Obamacare helped Nevada residents?
In 2013, a fifth of Nevada residents (20.7 percent of the population) were uninsured. By 2018, that number had fallen by nearly 46 percent, to 11.2 percent. But it increased slightly in 2019 (as was the case in most other states), growing to 11.4 percent.
Medicaid enrollment in Nevada increased by 117 percent from 2013 to September 2020 – the second-highest percentage increase in the US, behind only Kentucky. Clearly, the expansion of Medicaid has played a major role in reducing the number of Nevada residents without health insurance.
Nevada and the Affordable Care Act
In 2010, Nevada's U.S. Senators were split on healthcare reform. Democratic Senate Majority Leader Harry Reid voted yes and was an ardent supporter of the ACA from the get-go. But Republican John Ensign voted against the ACA. In the U.S. House, two Nevada Democrats – Dina Titus and Shelley Berkley – voted yes, while one Republican – Dean Heller – voted no.
Reid did not run for reelection in 2016, and was replaced in the Senate by Democrat Catherine Cortez Masto, who supports the ACA. Jacky Rosen, also a Democrat, is now the Junior Senator from Nevada and is also a strong supporter of the ACA.
In the U.S. House, Nevada's delegation now includes three Democrats and one Republican.
At the state level as of 2021, Nevada has a Democratic governor (who supports the ACA and is working to protect it from being overturned in the California v. Texas/Texas v. Azar lawsuit), and a Democratic majority in both the Senate and the Assembly.
Former Governor Brian Sandoval, a Republican, was generally opposed to the ACA because of "the individual mandate it places on citizens, the increased burden on businesses and concerns about access to health care." But in 2012, Sandoval became the first Republican governor to accept federal funding to expand Medicaid starting in 2014, and he continued to urge the Trump Administration to ensure that any changes to the ACA wouldn't pull the rug out from under the hundreds of thousands of people who have gained coverage in Nevada as a result of the ACA — mostly via Medicaid expansion.
Nevada was also the only state with a Republican governor that opted to run its own exchange in 2014. Unfortunately, Nevada Health Link ran into crippling technical problems early in open enrollment and never fully recovered. In May 2014, shortly after the first open enrollment period ended, the Nevada exchange board unanimously agreed to switch to Healthcare.gov's enrollment platform but continue to exist as a supported state-based marketplace. That is the structure Nevada used until the fall of 2019, when they switched back to using the much improved Nevada Health Link platform.
Exchange enrollment hit a record high for 2018, dropped in 2019 and 2020, but grew again in 2021
During open enrollment for 2021 coverage, 81,903 people enrolled in plans through Nevada Health Link. That was up from 77,410 people the year before, but still lower than enrollment had been for 2018, when 91,003 people had enrolled in plans through Nevada's exchange.
Nevada is one of only a handful of states where exchange enrollment increased every year from 2014 through 2018. In that first year, fewer than 36,000 people enrolled, and the exchange struggled with technology problems.
In 2015, after switching to HealthCare.gov's enrollment platform, Nevada's exchange enrollment more than doubled, to above 73,000 enrollees. And the high-water mark came in 2018. Enrollment has declined since then, but the COVID-19 pandemic and Nevada Health Link's decision to open a special enrollment period for uninsured individuals has likely resulted in a substantial increase in enrollment mid-way through 2020.

Medicaid overview
Medicaid is a health insurance option for individuals with disabilities or individuals and/or families with low incomes. Medicaid is a joint program of the federal government and the states. The federal government broad guidelines, and each state defines its own eligibility requirements and income restrictions and administers the program. The ACA offered an option to expand eligibility to adults without dependents. All but 14 states have adopted Medicaid expansion as of early 2021, and two of them (Oklahoma and Missouri) will expand Medicaid as of mid-2021.
Medicaid expansion in Nevada
Nevada expanded Medicaid in 2014, and as a result, the state estimated that roughly 204,000 people became newly eligible for Medicaid coverage, most of them childless adults who are working but whose employers do not offer health insurance coverage.
Nevada's acceptance of federal funding to expand Medicaid eligibility to 138 percent of poverty has played a significant role in reducing the state's uninsured population.
As of September 2020, average monthly enrollment for Nevada Medicaid/CHIP had grown by more than 390,000 people since late 2013 – a 117 percent increase. (Enrollment in Medicaid plans had plateaued by 2017, and had remained fairly steady until 2020, when the COVID pandemic resulted in widespread job losses.)
Short-term health insurance in Nevada
Although the federal government relaxed the rules for short-term health plans in 2018, states may continue to impose tighter regulations. So short-term health plans in Nevada have maximum terms of 185 days, and continue to be nonrenewable, as those are the state's rules.
(In states that don't impose stricter limits, the new federal rules allow short-term plans to have initial terms of up to 364 days, and total duration, including renewals, of up to three years).
Read more about short-term health insurance in Nevada.
Medicare overview
Medicare covers people who are age 65 or older, certain people with disabilities, and people with end-stage renal disease (ESRD). Medicare terminology can be confusing. Here are simple definitions of Medicare options you may have heard about, and visit the Medicare Resources website for detailed information.
Original Medicare includes both Part A and Part B. Under original Medicare, the federal government pays directly for services you receive. You can also buy a Medicare supplemental (Medigap) policy and/or a standalone Prescription Drug Plan.

Medicare Part A covers inpatient hospital care, skilled nursing facility care, and hospice care; however, it does not cover long-term care or custodial care.
Medicare Part B covers outpatient medical care and services, including some preventive care and vaccines.

Medicare Part D covers prescription drugs. You can get drug coverage with Original Medicare by enrolling in a Prescription Drug Plan (PDP).
Medicare Advantage, which is also called Medicare Part C, includes parts A, B, and often D. (You might also see the term "MAPD," which stands for Medicare Advantage Prescription Drug: These are Medicare Advanage plans that have integrated Part D coverage). With Medicare Advantage, you can chose from one of several private health plans that provide service in your county, and the federal government pays the plan for the healthcare services you receive.
Medicare coverage and enrollment in Nevada
In Nevada, there were about 550,000 Medicare enrollees as of late 2020. About 40 percent are enrolled in Medicare Advantage plans, while about 60 percent have Original Medicare.
Read more about Medicare in Nevada, including the state's rules for Medigap plans.
State-based health reform legislation
Scroll to the bottom of this page for a summary of recent Nevada bills related to health reform.
Louise Norris is an individual health insurance broker who has been writing about health insurance and health reform since 2006. She has written dozens of opinions and educational pieces about the Affordable Care Act for healthinsurance.org. Her state health exchange updates are regularly cited by media who cover health reform and by other health insurance experts.